If there is one thing that is certain about hunting, it is that you never know what exactly is going to happen. If you are a landowner, hunter, or a member of a hunting club, hunting lease liability insurance is critical for you to have. Any time you partake with hunting on someone's land that is not your own, you and the landowner are taking certain legal risks. Having liability insurance can protect all parties involved and is actually quite affordable. The last thing you want to do is have legal action taken against you that could possibly cost you thousands of dollars or your personal assets, all because you were in the woods doing what you love and made a simple mistake.
Coverage Benefits
After looking at many different policies, I found the American Hunting Lease Association(AHLA). They have been an industry leader in hunting lease liability insurance for over a decade. Many times people believe that their lease or common law can protect them from legal matters concerning actions taken on the leased property; however, this is not the case. 
It is better to play it safe, so check out AHLA's affordable policy. For just $215/year you can insure up to 499 Acres and everyone listed on the policy with liability insurance. Plus if you need it, the AHLA can make you a custom policy as well. Not to mention that they will send you an email copy of your policy within 24 hours, which is much better than most competitors 4-6 week snail mail.
Here is a break down of what their master policy has to offer:
$1,000,000 per occurrence / $2,000,000 Aggregate (Standard)
 Or $2,000,000 per occurrence / $2,000,000 Aggregate (Upgrade Option for June, August, and October start dates)
 Member-to-Member Coverage
 Fire Damage Liability ($100,000)
 Medical expenses ($5000) – accident coverage unrelated to Liability
 Liability from tree stands and ATVs for hunting is covered
 Immediate email confirmation with purchase details
As you can see, the American Hunting Lease Association insures you for up to $2,000,000 a year in liability Insurance. All of this includes other members, guests, fire damage, medical expenses, tree stands, and even your ATV!
They also have great customer service, with just a simple phone call I was able to get ahold of the owner Sean Ferbrache who answered all of my questions I had about this article.
Here is what the American Hunting Lease Association has to say about their great work:
How Hunting Lease Liability Insurance Protects Hunters
As a hunter there are always risks in the woods. Although it is possible to eliminate the financial risks that could come along with an accident. While hunting if you were to cause an accident on leased property, such as damaging personal property or causing an injury to someone, you could be held financially responsible. Then your personal assets and probably most of your savings would be at risk. Although with the AHLA's policy, you can have up to $2,000,000 worth of coverage, protecting you and your family. What other reason do you need to sign up today?
Example Situation
So as an example, you as a hunter could accidentally shoot some farm equipment, burn down a barn (it could happen, just ask my mother…), or cause any other sort of damage to something on the leased property that does not belong to you. In most cases, you would have AHLA liability insurance for up to $2,000,000. In the case of a fire, you will have $100,000 worth of insurance for the structure of any building that was to accidentally burn down.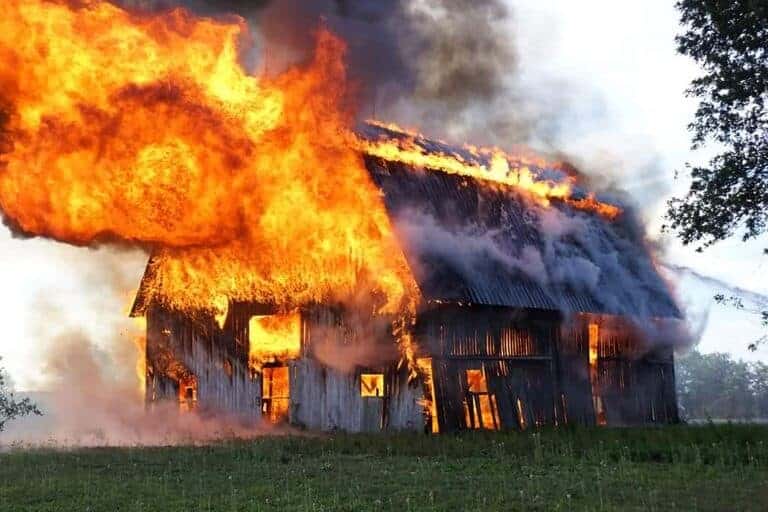 How Hunting Lease Liability Insurance Protects a Hunting Club
Much like the individual hunter liability insurance, a group of hunters or hunting clubs can also purchase liability insurance. This keeps all hunters safe from any accidents caused by themselves or others on the property. Many landowners will also require hunting clubs to have hunting lease liability insurance so that they are also covered, and not held responsible for hunter on hunter accidents.
Example Situation
There are endless possibilities for property damages when a group of hunters is involved. One example could be that one hunter hits another hunter's vehicle or ATV that is parked somewhere on the property with a stray bullet and is found legally liable. Vehicle insurance that you already have may not pay for that, but AHLA hunting lease liability insurance would. With any group of hunters on any size land, it is always a good idea to get insured so all parties are safe from financial hardship.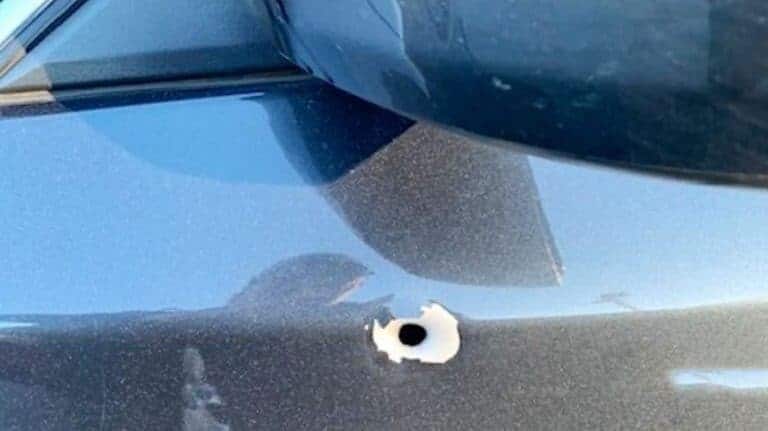 Another example of a member to member accident that would be if you hung a stand on the property and then told another hunter that they could go sit in that stand one day. Well if they then climb up the stand and were to fall out of it for any reason, they could possibly sue you. In this case AHLA would have your back.
How Hunting Lease Liability Insurance Protects Land Owners
As a landowner, most of the liability falls on your shoulders. If you lease your land or let other people hunt it for a fee, you could be held responsible when disaster strikes, and therefore, the lawsuit that is sure to follow. You may be thinking "Hey, what about my homeowner's insurance? Won't that cover my land?!". Yes, it probably will if you cause damage to your own property yourself, although it is not likely that it will cover anything if a hunter causes that same damage. 
This means hunters that lease from you, or guest hunters are a risk. You could even be held responsible for damage hunters cause on surrounding lands as well. So If you want to make a few dollars by leasing out your land, it is worth it to spend a few more to keep yourself and family financially secure.
Example Situation
Say for example, if a hunter on your land were to accidentally hit your neighbor's property with a stray bullet. Then you may be held responsible because you are the landowner. This could get expensive in the courtroom, however, if you had hunting lease insurance, it would be no problem at all.
Why not sign a wavier?
While getting all parties involved to sign a waiver saying another party is not responsible for x & y situations may sound like a fix to the problem, it is really not a safe way to deal with liability. It does not matter if you are the landowner, hunter, or hunting club, a waiver is not near as good as liability insurance and if the accident is bad enough, lawyers will surely find a loophole in any wavier. 
Conclusion
To sum it all up, the American Hunting Lease Association is a great company that provides the best hunting lease policy in the industry. Whether you are a landowner, hunter, or a part of a hunting club, hunting lease liability insurance is something that you need to have. Hunting lease liability insurance takes the risk out of leasing and helps create a safe environment for all parties involved. 
---
Thank you for reading my article about hunting lease liability insurance. I hope you enjoyed it and learned something you didn't already know. If you like my content, subscribe to my weekly update. If you have any other questions about hunting lease liability insurance or just want to connect, feel free to email me at Patrick.Long@omegaoutdoors.net.
Omega Outdoors and related persons are not responsible for actions taken as a result of this content. This content is for entertainment purposes only. The content created by Omega Outdoors is strictly the opinion of the author.