Shed hunting has become an intense sport for hunters around the country. Everyone has their special secrets to finding a ton of sheds. However, if you have the knowledge but are not prepared, you may struggle to be successful. Shed hunting can be a nonchalant sport for hobbyists, although, if you are serious about it, you need the right shed hunting gear.
Be Prepared With The Right Shed Hunting Gear
Regardless of what you are doing in the woods, you should always be well prepared. Not only so you can get the most out of your trips but also to keep you and others safe. A lot of gear is not a requirement to get be outdoors, and the gear you get certainly does not have to be expensive. Although, if you use the right shed hunting gear, you can improve your success at the sport.
10 Ideal Pieces of Shed Hunting Gear
1| Backpack – Carrying Your Shed Hunting Gear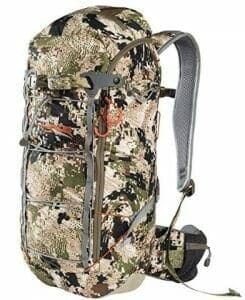 Bringing a good backpack may be the most important item on this list. Hopefully, you find a lot of sheds, but you need to be able to carry them! Several different kinds of backpacks will work, so you probably already have one that you could use. Any pack that has points that you could tie to will work, for these, I suggest bringing a pack of zip ties with you. Better yet, a backpack with bungee strings will work best because it can hold many more antlers. A good backpack will also be able to hold everything else on the following list; however, there is no need for an overly large or heavy pack. My suggestion for a hunting backpack, if you do not already have one, here is the highly-rated SITKA Gear Ascent 12 Pack on Amazon($129).
2| GPS Tracking – On X Maps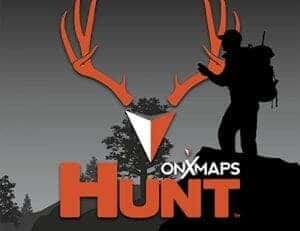 Covering a lot of ground is a requirement to be successful in shed hunting. Knowing where you are and where you have been can help you make the best of your time, and cut down on the miles you walk. Having these maps can also help you scout out where to start your hunts. There are many affordable apps out there that will provide this function, but by far the best is On X Maps. On X has many functionalities other than GPS tracking that can be very helpful, not only during shed season but any season. Some of these include:
GPS Tracking
Property Lines
Mapping tools – Including offline maps
Detailed Weather Reports
50 State Coverage
Photo Waypoints
Fishing and Rec Points
Much More…
3| Binoculars – See More Walk Less
Shed hunting requires you to cover a lot of ground. If you can cover more ground with walking less, that would be great, right? Well, by using a set of binoculars, you can get on higher ground and glass in the surrounding area. This way if you see something that may look like a shed, you can quickly glass it and know for sure. Otherwise, you would have to walk all over that property only to be able to see 20-50 yards, depending on your eyesight. A more affordable but highly rated pair of binoculars are the Bushnell Legend Ultra HD Roof Prism Binoculars on Amazon($160).
Shed Hunting Quick Tip | Do Not Go Too Early
Many eager shed hunters make the biggest mistake of shed hunting, going too early. You may see a few bucks start to drop their antlers in mid-January, but most do not drop until the end of February or March. Some whitetail bucks even hold out as long as April. The time of year that you go shed hunting also depends on how patient you can be. If you choose to go shed hunting on public land, then you may need to go earlier. Public land deer sheds are sure to be picked up quickly regardless of how many deer that inexperienced hunters may drive away in the process. If you plan to shed hunt on private land, you can afford to give your bucks a few extra months to fully drop.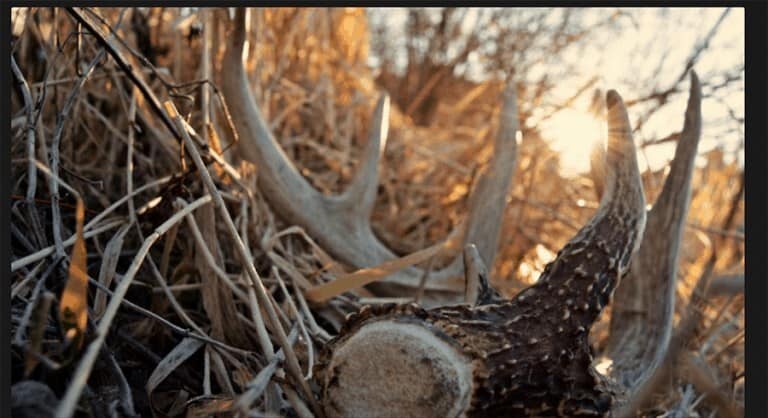 RELATED POST: BECOMING A BETTER SHED HUNTER
4| First Aid – The Most Important
Staying safe in the outdoors is the number one priority. Avoiding situations that can lead to injury is important, but accidents do happen. Having a small yet robust first aid kit can be the difference in ending your outdoor experience or fixing the incident and continuing your shed hunt. I recommend getting one of these kits and reading up on how to use it properly. If you are interested, I have a free first aid pocket guide PDF from the American Red Cross that you can download.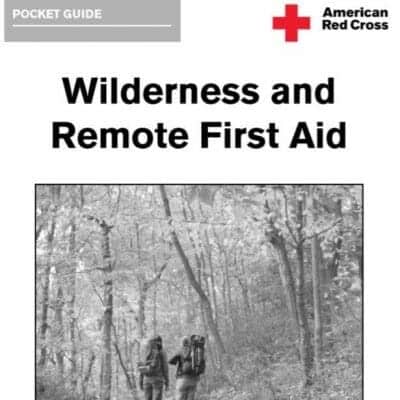 5| Hiking Boots – Miles Make Piles
Another one of the most important pieces of your shed hunting gear is a pair of good hiking boots. In shed hunting, miles make piles, so the best way to find a lot of sheds is to cover a lot of ground. Hiking boots can make or break this experience. If you have uncomfortable boots, you are likely to not only walk less but make your feet sore. Comfort is not the only important metric though. Having boots that are well-made and waterproof are just as important. Most pairs of high-quality boots are an investment, but they last half to a whole decade.
A popular handcrafted, comfortable and durable hiking boot is the Lowa Men's Camino GTX Hiking Boot ($307 Amazon)
A more affordable, yet highly rated comfortable hiking boot is the Columbia Men's Terrebonne II Mid Outdry Trail Boot ($130 Amazon)
6| Snow Shoes or Spikes – No Excuses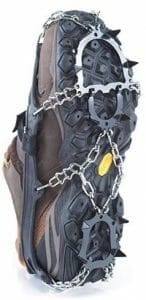 If you live in the northern United States, you may be shed hunting in the snow. Snow can make shed hunting much harder. Not only is it harder to see sheds, but now you have to walk through snow and ice. Snowshoes can make this a little better if you are shed hunting in thick snow. This way the snow can not be an excuse for you northern hunters! I recommend the FLASHTEK Snow Shoes ($78.99 Amazon)
If you do not have thick snow, possibly you have a few inches of snow and possible ice. For this situation, I suggest snow spikes. They are made of a stretchy rubber that goes around your boots and has metal spikes attached to the bottom. If you are traversing many hillsides through the snow or ice, I highly recommend them. Hillsound Snow Spikes ($65 Amazon).
Shed Hunting Quick Tip | Know Where To Look
What good is having the best shed hunting gear if you do not know where to find sheds? Sheds are most commonly found where whitetail spend most of their time. Whitetails during this time of year are mostly in feeding areas, bedding areas, and the trails in between. These are the areas where you should first think about looking first. Another tip is to look where deer could jar themselves, like when they jump a fence or climb down a steep creek bed.
RELATED POST: WHY SHED TRAPS ARE A BAD IDEA
7| Thick Clothing – Stay Protected
If you are shed hunting right, you should be walking through many bedding areas. Whitetail love to bed in the thickest and most brier-filled areas they can. Wearing a thick outside layer can keep you from getting cut up and hopefully allow you to go deeper into the beds.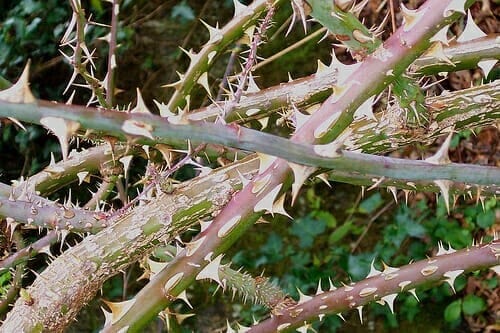 8| Machete – Traverse Anywhere
Much like having a thick outside layer, carrying a machete can help you get into the deeper regions of bedding areas. Though I would warn you to not go hacking and chopping a lot through bedding areas. Whitetails choose thick areas for a reason, and if you thin out those areas, whitetails will not return there next year. I would also recommend a smaller, more lightweight machete because you will be carrying it around for miles. Here is my machete, CRKT Chanceinhell Fixed Blade Machete ($42 Amazon).
9| Wire Saw – Deadhead Sheds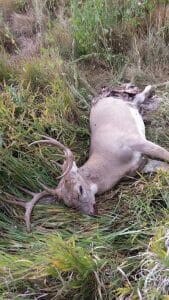 If you go shed hunting earlier in the year, you may come across dead whitetails from the season before. Many deer are wounded and not found by hunters. Sometimes these deer can go for miles before finally succumbing to death. Many shed hunters will harvest the antlers of these deer, and a small wire saw can be the perfect tool for the job. Wire saws are lightweight and cheap, so carrying one is a no brainer. Check this wire saw out ($7.99 Amazon).
You also need to check your local DNR if you plan to harvest a dead buck head. Deadhead harvests are illegal in some states, even if the animal has died from natural causes. As always, each state is different, so make sure to check your states DNR.
10| The Basics of Shed Hunting Gear
You also cannot forget the basic things you may need outdoors. Depending on the part of the country you are in, bug spray may be a requirement. Things such as snacks and toilet paper are never a bad idea to bring either. Water will be an important resource, but consider using a bag-like water bottle that is lightweight and reusable. Carrying around a heavy metal bottle will just add unneeded weight to your pack.
Thanks for reading my article about shed hunting gear. I hope you enjoyed it and learned something you didn't already know. If you like my content, subscribe to my weekly update. If you have any other questions about shed hunting gear or just want to connect, feel free to email me at Patrick.Long@omegaoutdoors.net.
---
A sister post is a post that I highly recommend you read after this post because it contains related topics that I glossed over in this post. Here are some questions that this post answers and a short snippet of my response,
When do I start hunting?
Well, obviously this doesn't have a defined season like the actual whitetail. So timing is very important. This could vary depending on if your hunting private or public land, and also what your weather is like….Keep Reading
What type of day is right for shed hunting?
Honestly, most of us shed hunt whenever we have time, and it is not a planned event. But if you could pick the perfect day, it would actually be…. Keep Reading