There are many misconceptions about deer and deer hunting throughout the country. Everyone believes that one crazy thing that an uncle or granddad told them, and you probably never thought twice to question it. Don't worry, after some research I sadly realized I was also one of these gullible young hunters. Here are 5 quite popular deer hunting myths
1. Peeing in the woods
If you're like me, you probably thought that peeing in the wood was a giant cardinal sin in the woods! However, peeing in the woods is absolutely fine and has zero negative effects. All urine turns in to ammonia within 20 minutes and the deer can't even tell the difference between deer and human urine. Some hunters even admit to peeing in their own mock scrapes. This sounded crazy to me but hey now I don't need to carry a pee bottle or hold it during all-day hunts.
2. Dry Does
Many people define a dry doe as a doe that hasn't produced fawns this year. So many management hunts choose to take out these does not think about why she doesn't have does. According to wildlife biologists a doe will always have fawns unless she is very unhealthy and dying. Although some does may have had fawns still, but they got lost or eaten. There are many reasons why a doe doesn't have fawns around her so next time try not to judge your does so quickly.
---
Hey, quick break from this post. I'm Patrick, the sole author of Omega Outdoors. I work on this blog whenever I get a chance in between school and my different jobs, but I would greatly appreciate it if you subscribed to my email list so I can keep you updated on my content and giveaways.
Processing…
Success! You're on the list.
Whoops! There was an error and we couldn't process your subscription. Please reload the page and try again.
---
3. Buck Always Bed Downwind of Does
There is a big misconception about bucks bedding downwind from does. While this may happen on the off chance bucks do not outgoingly try to do this. Imagine you're a buck and you bed down and the wind changes every little while. are you really going to get up just to be behind the does? No you wouldnt, Neither will the bucks. If anything they will get up and move along.
4. Dew Claws In Tracks
So many nieve hunters say that when you can see the dew claws in a track that it is automatically a huge buck. Any deer can leave dew claw prints depending on how it stands, how fast they are going, or if they are scraping. There are many ways to tell the story of a track but remeber all deer have dew claws not just the giants!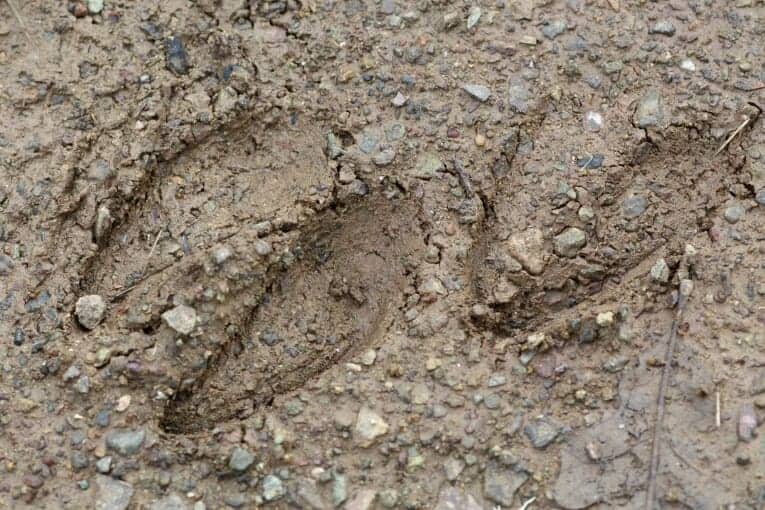 5. Scent is not That Complicated
While dressing in scent-free clothes and making sure you wash in scent-free soap is important, many hunters are very paranoid about their scent. Placing your stand in the right spot can make you virtually undetectable. The higher ground you can get the better so try hunting a valley if you are having trouble with scent.
Thanks for reading my article about whitetail deer hunting myths. I hoped you enjoyed it and learned something you didn't already know. If you like my content subscribe for my weekly update.
Omega Outdoors is an affiliate of Amazon.com. The content created by Omega Outdoors is strictly the opinion of the author.