Every hunter has a basic loadout of items that they make sure to bring every single trip. In this list, we make sure to cover every item you will need in the woods and in your pursuit of happiness. If you don't already have a good pack and find yourself asking " what backpack should I use for hunting?" well our suggestion is the Timber Hawk Kill-shot Backpack.
What Items Should I Always Have In My Hunting Pack?
1. Skinning Knife
We have all been in that situation after you have got a deer on the ground and go after your Skinning Knife and you left it at home… A Skinning Knife is one of the basic necessities for a hunt. obviously, you won't be using this in the stand but after your successful hunt, you will defiantly need a high-quality knife that can Hold a Real Edge.
2. Flashlight
Leaving for a hunt without a Flashlight is one sure way to derail your hunt. Hopefully, you got up on time and are headed to the woods before daylight. On the walk in you will definitely need a Good Flashlight.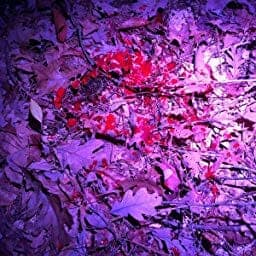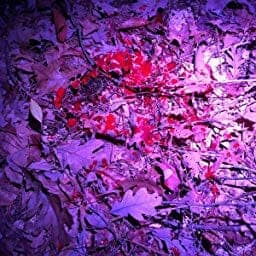 We recommend a flashlight with an integrated Blood Light for when you shoot that big buck close to sunset.
A Flashlight will be an even larger asset on the walkout from the stand. The last thing you want to do is to get lost after a long day in the woods.
3. Binoculars
One thing you definitely need is an advantage in optics. If you are bow hunting this is even more crucial because you do not have a good scope to look through. Binoculars are useful for looking over fields and through the woods in your stand.
Most seasoned hunters will tell you, it can be difficult to see slow-moving deer far away or even deer in a farmed field. Deer can hide in plain sight in fields and a pair of good binoculars can give you that edge you need.
4. Utility Knife
Whether you are on a hunt or just a walk through the woods, something you should never leave without is a Good Knife. What I call a utility knife a knife that you can use in any situation and not just for skinning. I always carry one in my pack no matter what, I do not always use it but it is nice to have if you do need it. I also recommend getting a Knife with a Firestarter as well as an added layer of preparation.
5. Gloves
Unless your hunting in 70-degree weather, a pair of gloves is something you definitely need to pack. I normally have two pair, one light pair and one heavier pair for the really cold days. Keeping your hands warm is more important than you may realize. Other than cold hands being uncomfortable if you can not feel your hands' chances are you can not make a well placed shot on that Boone and Crockett you're waiting on. I have definitely been in my stand before on a 20-degree day and realized I forgot my heavy gloves… definitely will not do that twice!
6. Rangefinder
Now if you are bowhunting I will not even bother telling you about the importance of a rangefinder, that is a no brainer. However, if you are rifle hunting, a rangefinder can be more useful than you may think. In the early season, you probably did not have a chance to see your stand before the leaves fell and a rangefinder can give you the edge to know exactly how far away your shooting lanes are.
7. Haul Rope
A haul rope can be useful for many reasons but it is definitely always safer and easier to have a haul rope to get your gear in the stand.
David Blanton from Realtree Outdoors made an exceptional video about the correct way to climb you stand and use a haul rope effectively.
8. Rain cover
If your sitting in the stand all day, some sort of rain cover is a good thing to have. You could wear a waterproof outer layer, bring a poncho, or stand umbrella. Either way, covering up is key to staying dry and warm so you can make that perfect shot on a big buck.
9. Water Bladder
Any hunter will tell you that sitting all day in a tree stand is not an easy thing to do. Staying hydrated is an important aspect of any sport. A bottle can be quite noisy in the woods especially if you have to pull it out of a pack. Most well-made backpacks will have a built-in water bladder, and you can fit your own in most cheaper backpacks. Oh and do not worry about peeing in the woods, it has no adverse effects on your hunt.
RELATED POST: Top Five Deer Hunting Myths
10. Tree Hanger
I know you have been in a stand at least once without a hanger. You're sitting there holding your pack between your feet facing constant scare/uncomfortable feeling that you may drop your pack, and you know what that means… no more Little Debbies. Let's not chance it, use a hanger.
11. Folding Saw
A folding saw can almost be the same as your utility knife, but a folding saw can be much better to get through a larger tree or through the back end of a whitetail. I much rather pack the little extra weight of a saw than trying for 30 minutes to chop through a thick tree.
12. Mobile Battery Pack
Other than checking your virtual farm world while in the stand; having your phone is actually very important. You can use your phone for a few important things in the woods, such as reporting your harvest or texting your hunting buddy about lunch. Not to mention the safety factor of being able to communicate with your hunting buddies or the police in case of emergencies. So having a mobile charger in your pack is a definite no brainer.
13. Grunt Call
Grunt calls can be a game-changer during the rut. I know you have seen a buck mid-November on a fast trot not even thinking of stopping. A grunt call can be just the ticket! Gunts also work very well when there is a buck farther away from you. If he hears your gunt he will differently raise an ear in curiosity and if you're good enough he will even come your way.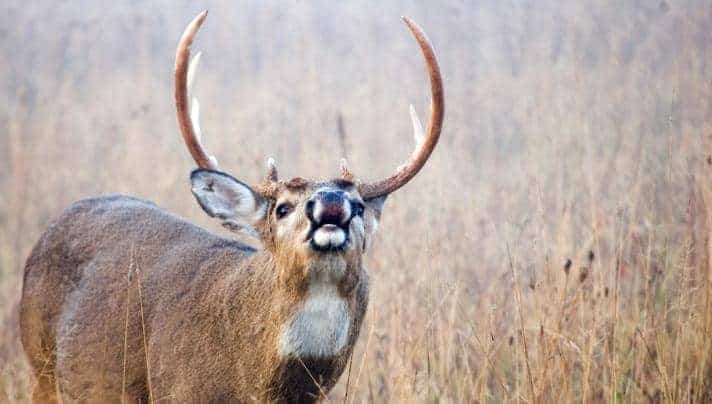 14. Hand-Warmers
Seasoned hunters will tell you, having hand warmers can make or break your day. When the thermostat gets close to zero you definitely need to have hand warmers with you. Most of the time I put one in each glove, and one in each pant pocket to stay nice and warm.
15. Ozone Generator
Scent control is a major priority in hunting. I assume you are already using scent free body soap and laundry detergent for yourself and clothes. But now a new technology actually releases ozone to cover your scent and the nearby areas scent. The ozone breaks down scent on a molecular level so it is undetectable. This would be an added layer of protection for your scent game.
16. Basic First Aid
One of the most important pieces of gear for anyone who steps foot off the pavement, a solid first-aid kit is especially important for hunters. Whether you are heading into the backcountry for a multi-day hunt or simply hitting your favorite trails for the day while setting trail cams, a first-aid should always be in your backpack.
Don't think of the kit as a fixed item—the contents within your first-aid kit should change per trip… you're going to want a beefier assortment for 11-day Dall sheep hunt in Alaska than you will for a simple morning in the tree stand five miles from home. You may choose to go with an ultralight kit to save weight and space or a broader selection if you are in hunting camp. Never assume the outfitter, your hunting buddy or someone else along the trail will have a medical kit—always be ready to take care of yourself.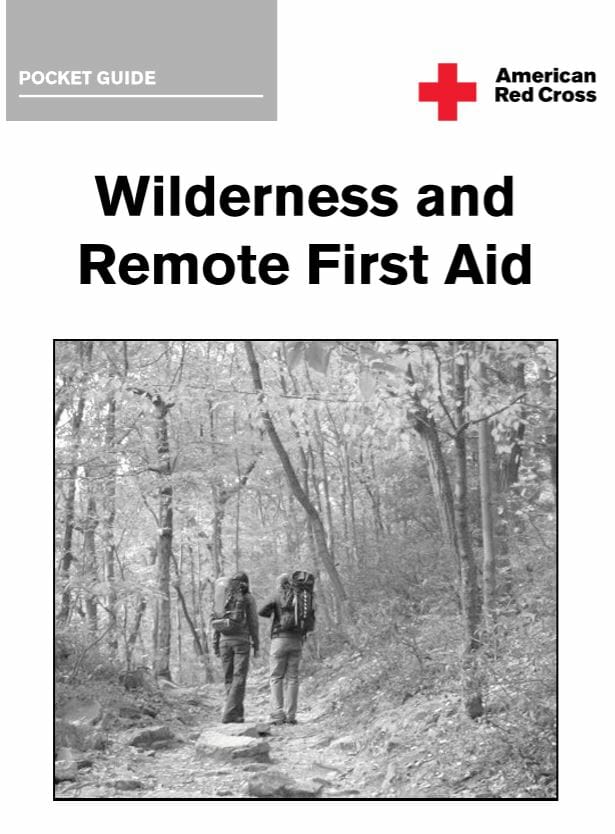 17. Lighter/Matches
Even if you do not plan on staying in the woods, some items fall into the "rather have it and not need it than need it and not have it" category. If you're on a camping hunt than you better make sure to pack a lighter or box of matches but if your just a hotel hunter(no shame) then they are probably not as important.
18. Shooting Sticks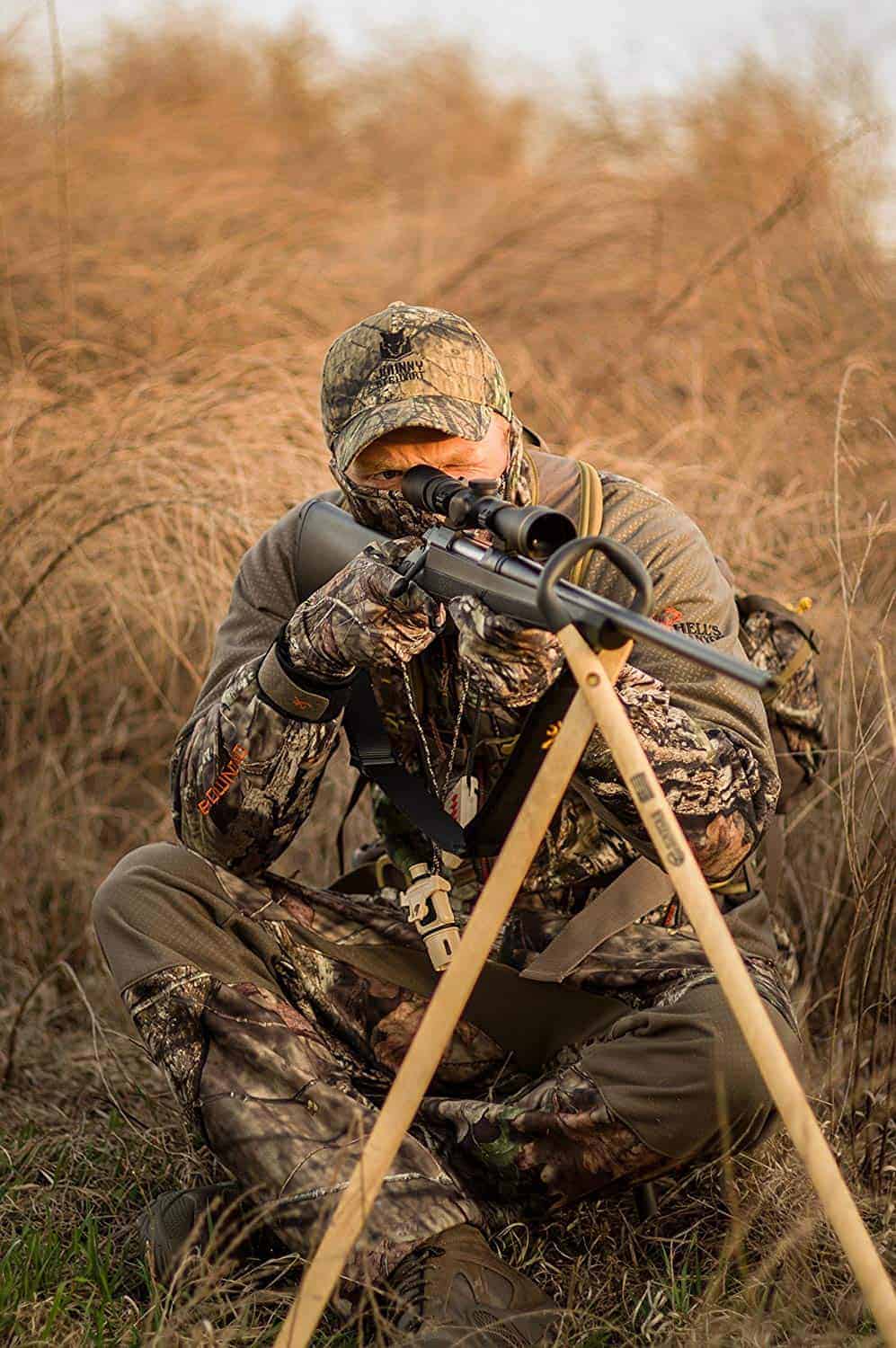 On a hunt where you need to make a lot of miles and do not want to settle in one spot, a solid prop to shoot off can make or break that hunt that you have worked so hard for. Even if you are staying local, on the days where you just feel like walking instead of sitting, shooting sticks are a much better rest than a random tree or a freehanded shot. Shooting sticks come in many varieties, but the common denominator is that all sticks provide an added measure of stability in the field and can dramatically increase the effective range of any hunter when they're used the right way.
19. Extra Sd Cards
I hope I am not the only one that goes to check my trail cams after hunting in a different spot and realize I forgot to bring extra cards… To combat this I started to just put a few extras in my pack that I do not plan to use. That way I actually forget to bring them I still have sd cards for my trail cameras.
Thanks for reading my article about my 2019 whitetail gear list. I hope you enjoyed it and learned something you didn't already know. If you like my content, subscribe to my weekly update. If you have any other questions about hunting gear or just want to connect, feel free to email me at Patrick.Long@omegaoutdoors.net.